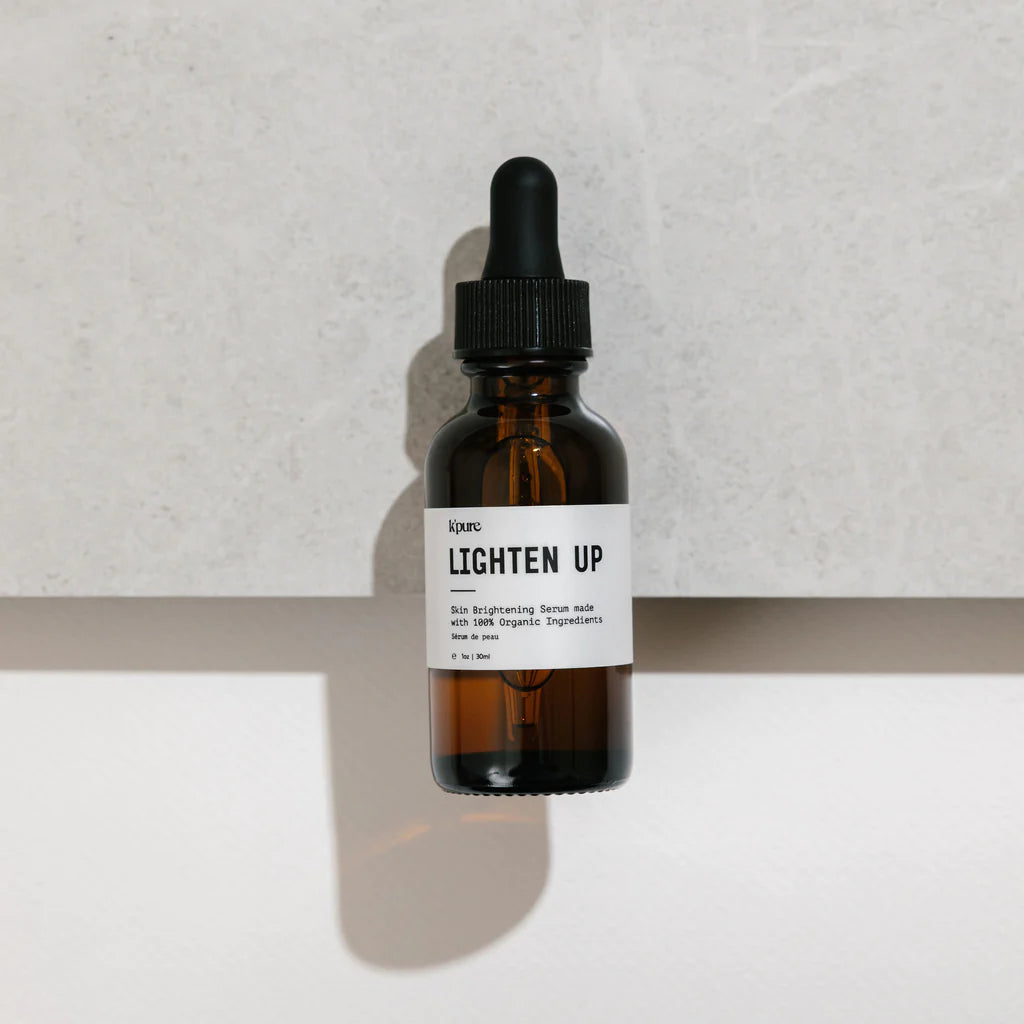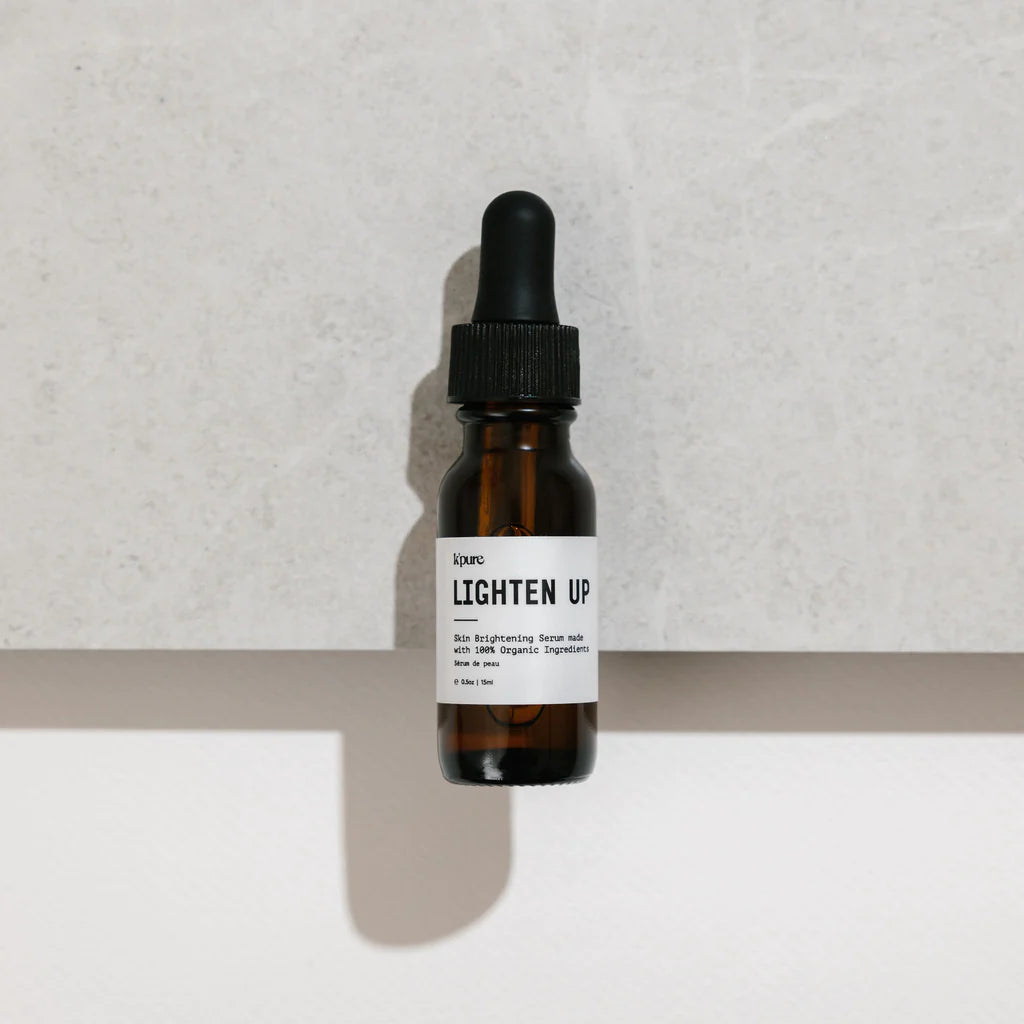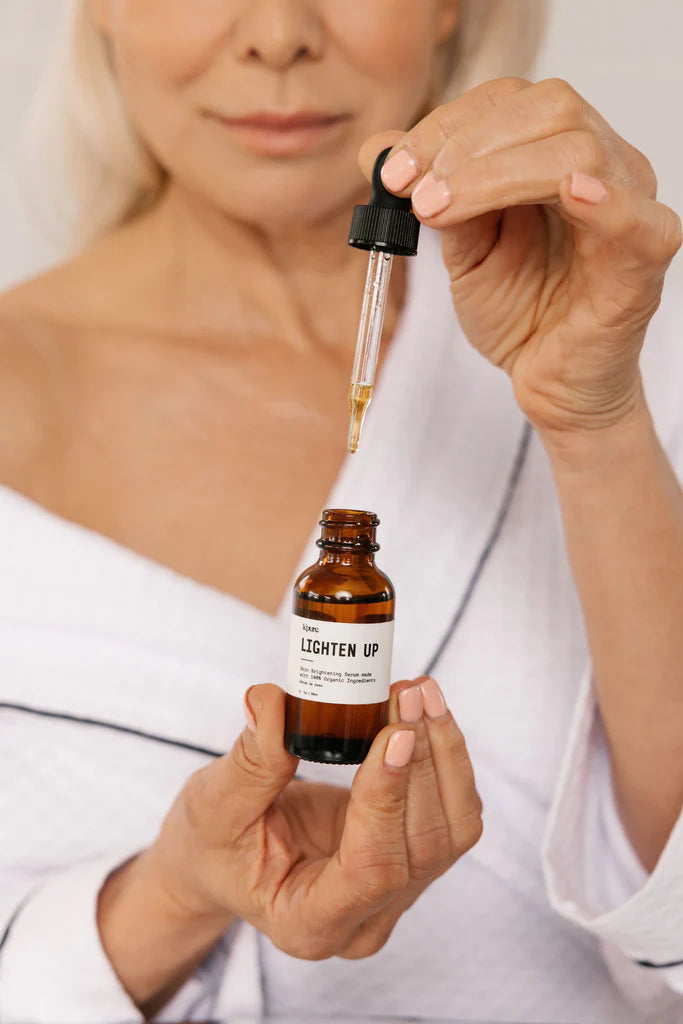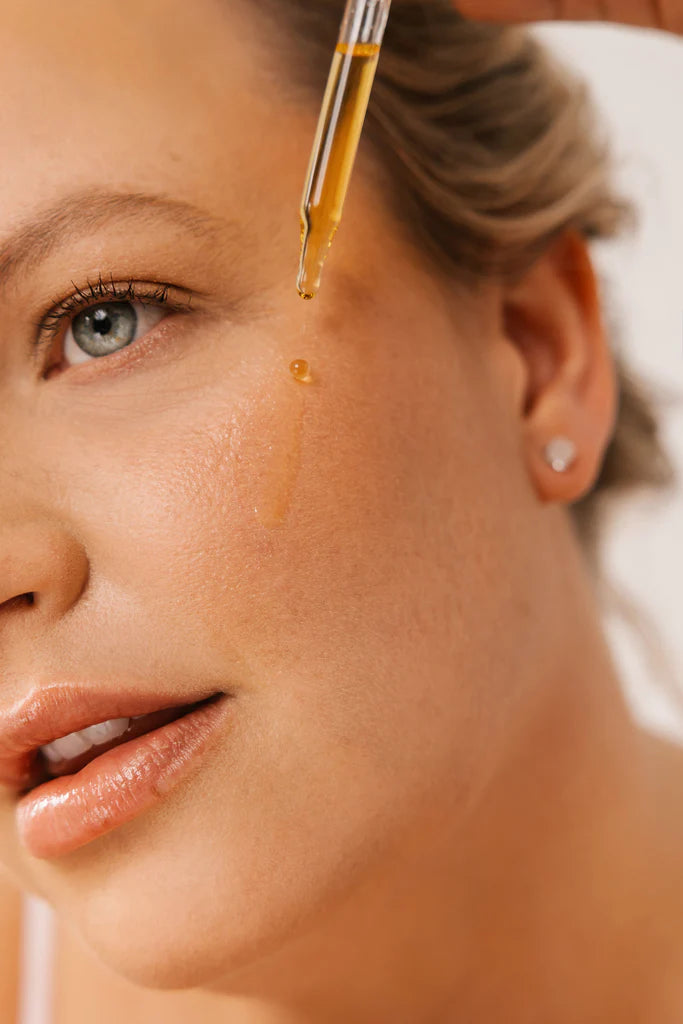 Lighten Up | Skin Brightening Serum
We've combined 100% organic ingredients to make this lightweight, but heavy duty serum. In-house infused calendula oil to soothe, soften and repair even sensitive skin, rosehip oil to hydrate dry and tired skin and to reduce signs of aging, pumpkin seed oil for her high vitamin and mineral content and brightening abilities and camellia seed oil to nourish, protect and hydrate skin. Lighten Up absorbs beautifully into skin and can be used alone as a lightweight daytime moisturizer, or layered under a small amount of Go Getter or Drenched to lock in moisture. Only a small amount is needed of this concentrated formula, so we're delivering her with a luxe dropper instead of our usual pump. A couple of drops even works as a hydrating organic hair serum!
Ingredients: 100% Organic: Camellia oleifera (Camellia seed) oil, Helianthus annuus (Sunflower seed) oil infused with Calendula officinalis (Calendula flower), Rosa canina (rosehip) oil, Cucurbita pepo L (Pumpkin seed) oil, Tocopherol (Vitamin E).  
K'pure Naturals products are made in Mission, BC, Canada. Our minimalistic approach to natural skincare products made of organic whole ingredients is for everyone