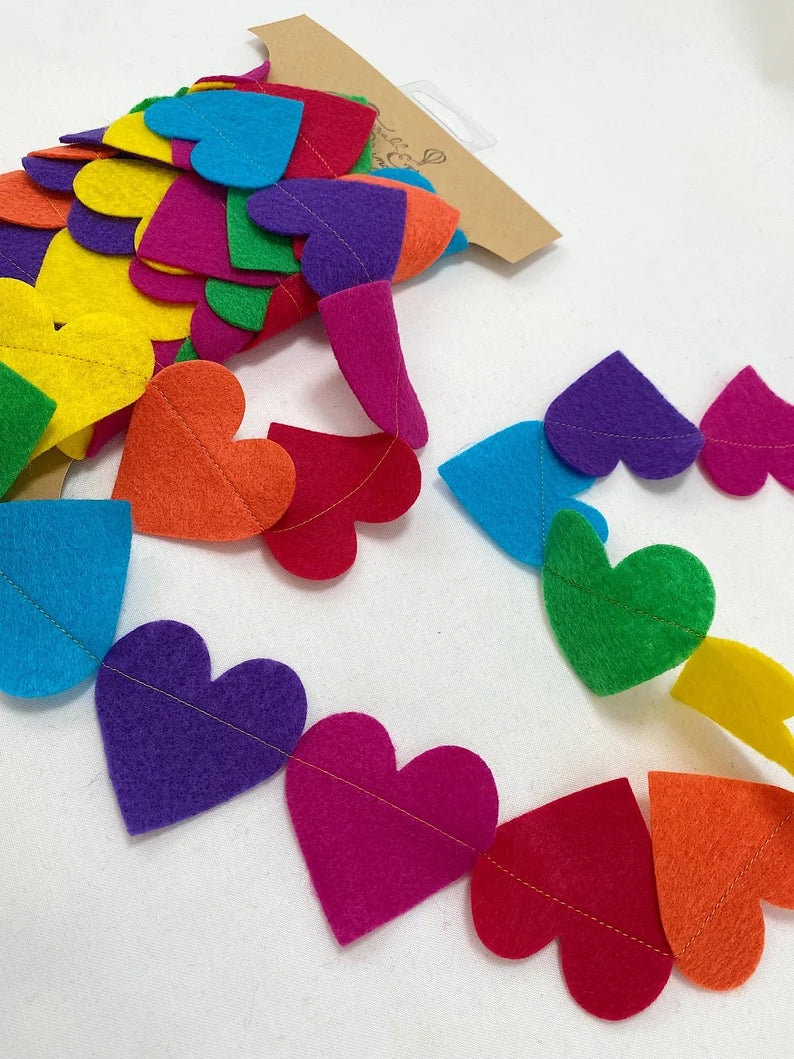 Rainbow Heart Felt Garland 🌈
Decorate your home, dorm room, or classroom for Pride Week, Valentine's Day or Saint Patrick's Day with this vibrant garland. This garland will make a perfect backdrop for all your celebrations.
Details
This handmade rainbow heart felt garland measures 2 inches tall and 110" in length. It shows the rainbow 8 times. They have yarn sewn onto the ends so they are easy to tie around thumbtacks or nails, onto bed posts, or either end of a fireplace. The felt is made from eco-friendly 100% recycled polyester, a durable material created from recycled bottles. The string is an acrylic yarn and the thread is polyester.
*Actual colors may vary. This is due to computer monitors displaying colors differently and everyone can see these colors differently. We try extremely hard to ensure our photos are as life-like as possible, but please understand the actual color may vary slightly from your monitor.