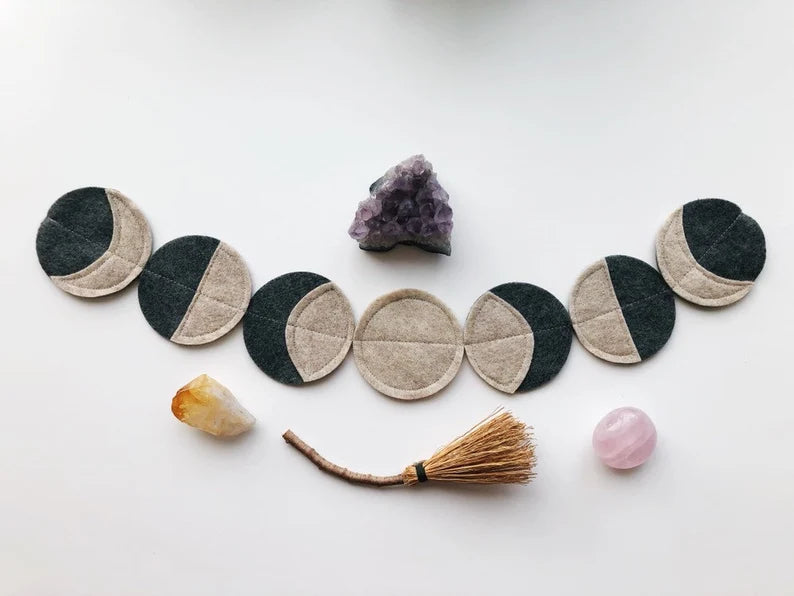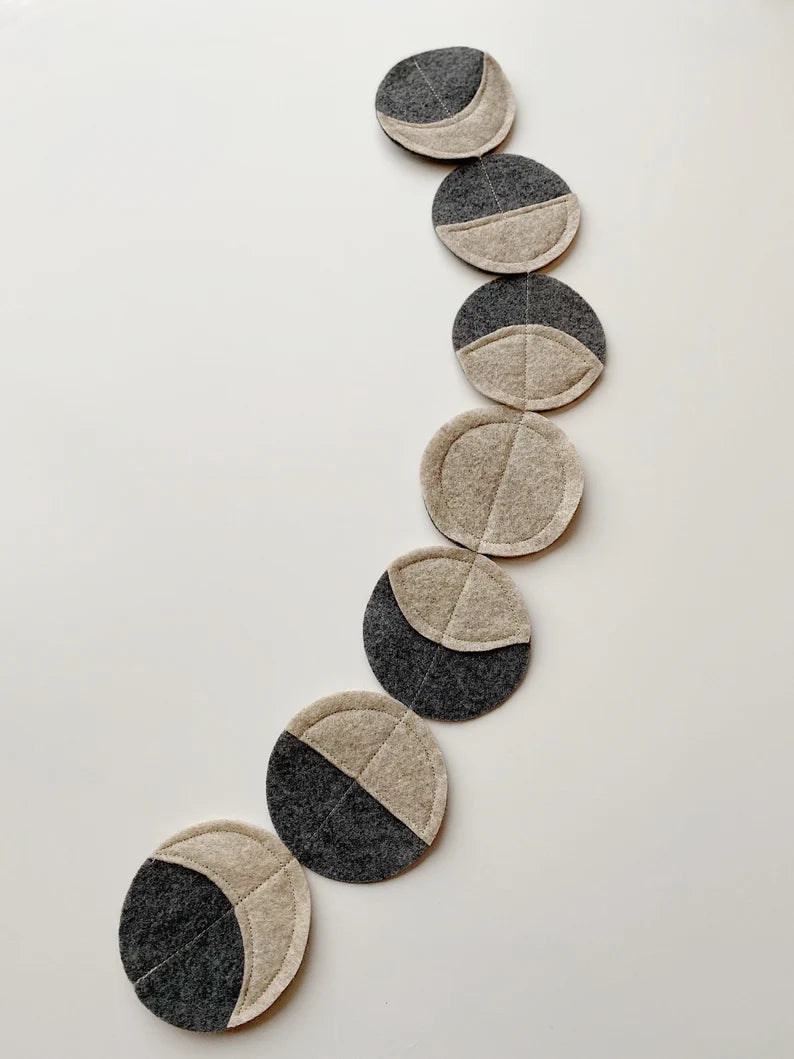 Grey Moon Phases Wall Hanging Garland 🌘
Felt made from recycled polyester, String made from acrylic yarn, Polyester thread
Width: 22 Inches; Height: 3 Inches
Bring the magic of the moon into your home with this bewitching moon phase garland. It looks perfect over an alter, above a bed, craft table or even in a baby's nursery. This banner is also a great addition to a classroom, for teaching astronomy and the phases of the moon.

Details

This 7 phase moon garland is handmade and measures approximately 22 inches in length and each phase is about 3 inches tall. Wool is sewn to the end of each side for ease of hanging. The garland includes 2 quarter moons, 2 crescent moons, 2 gibbous moons and one full moon.

They have yarn sewn onto the ends so they are easy to tie around thumbtacks or nails. The felt is made from eco-friendly 100% recycled polyester, a durable material created from recycled bottles. The string is an acrylic yarn and the thread is polyester.
*Actual colors may vary. This is due to computer monitors displaying colors differently and everyone can see these colors differently. We try extremely hard to ensure our photos are as life-like as possible, but please understand the actual color may vary slightly from your monitor.