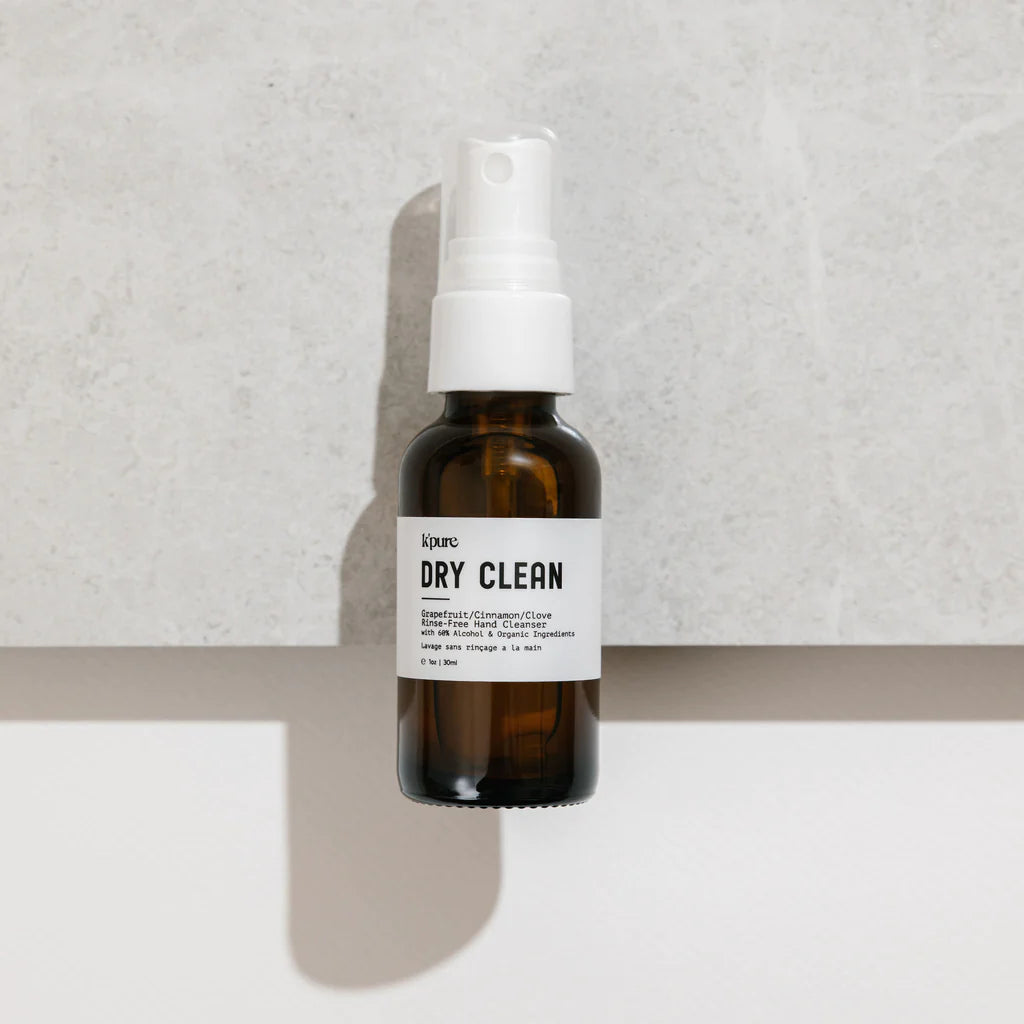 Dry Clean | Rinse-Free Hand Cleanser
Tired of dried out hands and cuticles? We formulated the perfect balance to avoid that. An alternative to sticky gel-based options, Dry Clean is our rinse-free hand cleanser.

Washing with soap and water is always best, but for times when no running water is available: shopping, at the gas pump, and running errands, Dry Clean is the next best thing!
Shake well and apply 1-2 sprays onto dry hands. Rub until dried. Avoid contact with eyes. Keep out of reach of children. Keep away from flame, sparks and temperatures above 40ºC.
When you're at home, check out Clean foaming hand soap, available in 250ml pumps and 500ml refill bottles.
Ingredients: 99% alcohol at 60% of the total formula, purified water, Organic Aloe, Organic Vegetable Glycerin and a blend of organic essential oils: pink grapefruit, lavender, cinnamon and clove OR sweet orange and peppermint OR eucalyptus and lavender.
30ml/1oz glass bottle with spray top and 250ml refill bottles.

K'pure Naturals products are made in Mission, BC, Canada. Our minimalistic approach to natural skincare products made of organic whole ingredients is for everyone